The Heritage Traveler Project will encompass the significant places along, and adjacent to the Lincoln Highway, Route 30, and Route One, that includes the pre 1966 leg on Baltimore Pike, in Delaware County.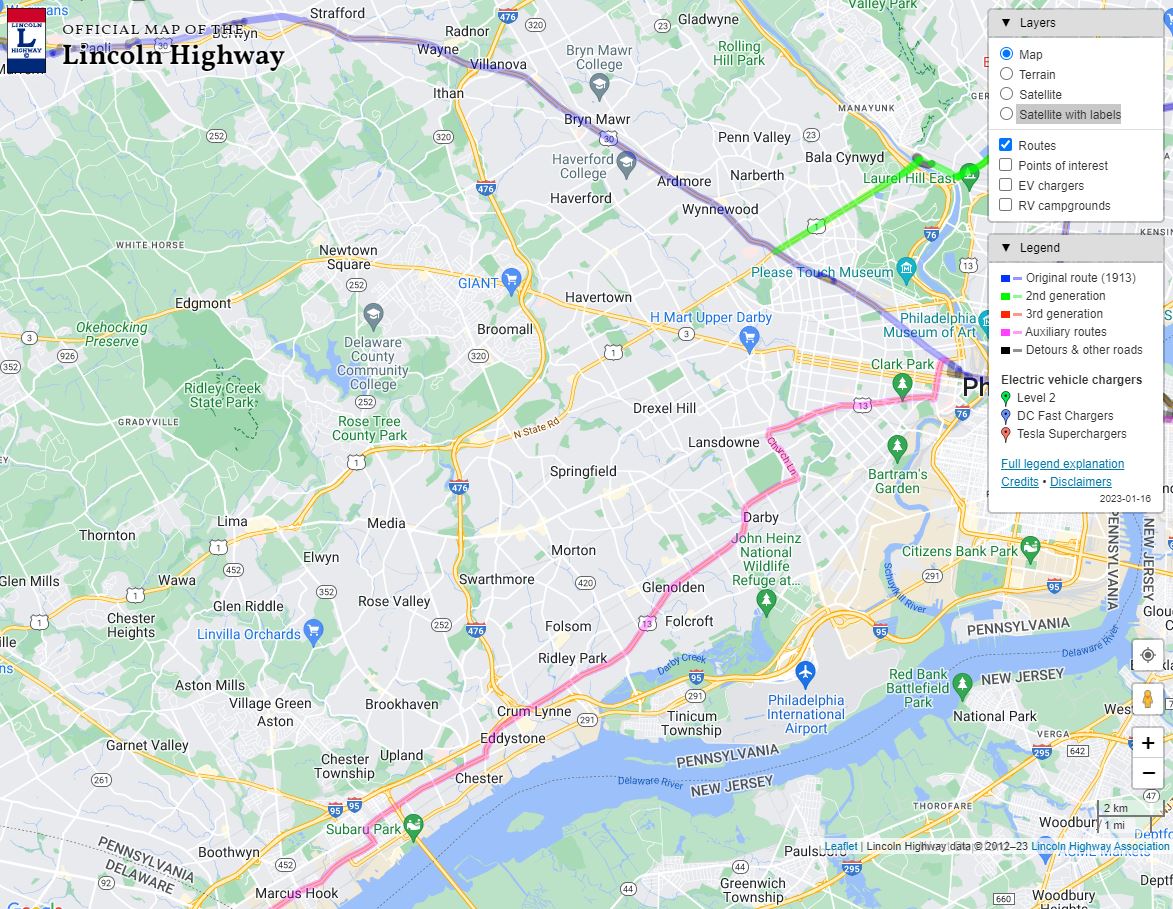 The Lincoln Highway was America's first national memorial to President Abraham Lincoln, predating the 1922 dedication of the Lincoln Memorial in Washington, D.C., by nine years. As the first automobile road across America, the Lincoln Highway brought great prosperity to the hundreds of cities, towns and villages along the way. Most of the 1928 Lincoln Highway route became U.S. Route 30 (US 30), with portions becoming US 1 in the East.
We are asking historical societies and individuals to share input into the project. We are seeking any and all historical sites that are within 5 miles of either route. Anyone can create a stop on the tour using photos and text information.
TheClio.com is built by scholars for public benefit, each entry includes a concise summary and useful information about a historical site, museum, monument, landmark, or other site of cultural or historical significance. In addition, "time capsule" entries allow users to learn about historical events that occurred around them. Each entry offers turn-by-turn directions as well as links to relevant books, articles, videos, primary sources, and credible websites.
Here is an example created by the good folks at the Newlin Grist Mill.
https://www.theclio.com/entry/121969
As we prepare to Celebrate the 250th Anniversary of the founding of the United States of America let us make travelers aware of Delco's part of America history.
Check out the Facebook group at https://www.facebook.com/groups/679528593379841
Create your own Clio entry https://theclio.com/howToCreateEntry that we can connect to our project.
Sources: https://www.lincolnhighwayassoc.org/map/; https://en.wikipedia.org/wiki/Lincoln_Highway