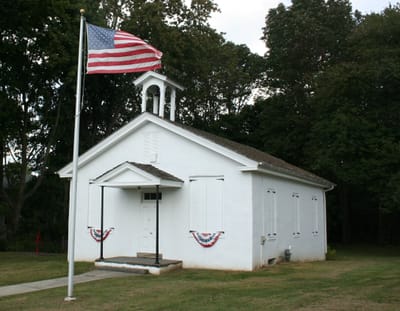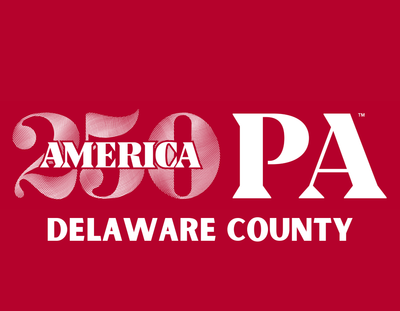 America 250 PA Delco is a group of community members throughout Delaware County who are interested in organizing events, projects and partnerships to celebrate America's 250th birthday in 2026.
Our mission is to engage all Delaware County residents in the commemoration of the 250th anniversary of the Declaration of Independence by providing and supporting experiences, now through 2026, that ignite imaginations, elevate diverse stories, inspire service, and highlight the American founding and 250 years of American history through Delco's unique lens.
Delaware County is where William Penn first landed in Pennsylvania in 1682 and is widely celebrated as 'Where Pennsylvania Began.' The committee wants to promote Delaware County and its history to its residents and to all of the visitors who will be coming to the area in the coming years. Philadelphia and Pennsylvania both have their own semiquincentennial committees and will have events and projects throughout the Philadelphia region.
Delaware County is home to a diverse population throughout its 49 municipalities, and there are hundreds of community and regional organizations, 15 school districts, 29 library branches, and multiple large corporations that are potential partners for the 250th celebration.
The committee has decided that in the years leading up to 2026, a 50-year period of Delaware County and American history would be the focus, working backwards; 2021 is celebrating 1976-2026. It is hoped that each year's 50-year period would therefore lead to similarly themed projects such as essays, art contests, etc. that would get students and adults interested in the celebration. These would contribute to the overall understanding of the history and importance of Delaware County in the nation's history and encourage interest in local history while looking forward to what the future beyond 2026 might bring.
We are an official partner to America250PA, passed by a resolution by Delaware County Council in July 2021. Visit
America250PA
or
America250
websites for more information about their organizations.